Be Stress-Free Thanks to Sedation Dentistry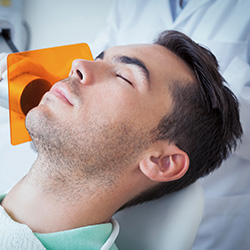 The team at West Coast Implants understands that many people can have fears about going to the dentist. It could often stem from a past unpleasant experience or it could be the knowledge that your treatment may be more involved or extensive. Dr. Ben Partovi empathizes with these feelings, which is why he has trained extensively in sedation dentistry. His training in sedation dentistry allows him to help ensure his patients are comfortable during their entire treatment process. Many people put off dental treatment because of fear and anxiety. However many times by putting off treatment it only causes their dental health to deteriorate further. It becomes a vicious cycle of further deterioration and higher anxiety. That is where sedation dentistry shines. By providing an anxiety free atmosphere, much of the work can often be done in one or two visits and thus restoring much of the problems that have come about by delaying dental work due to anxiety. Be sure to contact our office today, and we'll do everything we can to make sure your experience is as anxiety-free as possible.
Oral Conscious Sedation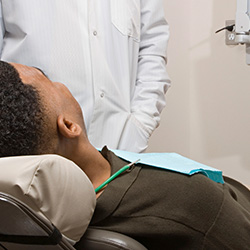 This form of sedation would involve taking pills prescribed by Dr. Partovi the day of your procedure. You'll take them at home so that by the time you reach the office, you'll already be mentally and physically relaxed. Most patients say it gives them a warm and soothing sensation. It tends to make time fly by very quickly, and often patients have no memories of their actual treatment afterward.
IV Sedation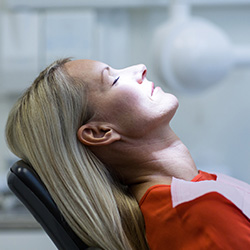 This is our most powerful form of sedation, and it can help people with extreme dental anxiety or those who need more involved procedures. The sedative is administered through an IV line in the arm, and its effects can usually be felt within seconds. Dr. Partovi enjoys using IV sedation because it allows him to adjust a patient's sedation level throughout a procedure based on their particular anxiety level, assuring they are comfortable the entire time.