Preserve Your Smile with Preventive Dentistry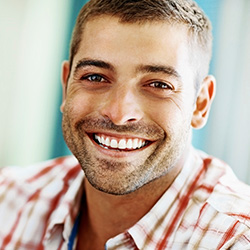 One of the most important parts of dentistry, whether you have dental implants or are interested in them, is prevention. Rather than simply treating dental problems, Dr. Ben Partovi believes it's much healthier and easier for a patient to stop them before they even start. In addition, dental implants, just like regular teeth, need to be maintained to stay healthy and beautiful, and that's exactly what these services accomplish. They can help ensure that the great smile you have today will last for many years to come. Be sure to contact our office today to schedule your next checkup.
Checkups and Cleanings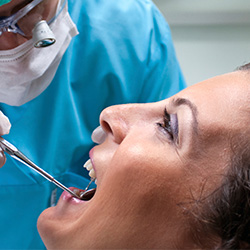 In addition to brushing and flossing at home, every person should get at least two checkups and cleanings a year to help maintain a healthy smile.
During a dental cleaning, our skilled hygienist will use specialized tools to break up and clear away built-up bacteria, plaque, and tartar on your teeth and gums. The teeth are complicated enough that you simply can't clean every part of them at home, and these hard to reach spots are often where tooth decay occurs and cavities form. They also help keep your gums healthy, which is essential for dental implants.
After the cleaning, Dr. Partovi will perform an oral exam where he will look for the subtle signs of potential dental problems. Using his observations, he'll prescribe you a treatment plan that will help your teeth maintain its function and esthetics all year round.
Nightguards for Bruxism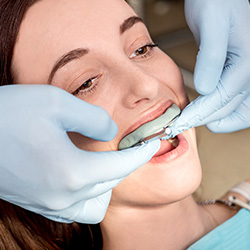 As many as 1 in 3 people unconsciously clench and/or grind their teeth while they sleep. This condition is called "bruxism," and over time, it can severely wear down your teeth, cause them to break, and even strain your jaw muscles. This condition can also severely damage dental implant prosthetics. To prevent this, we can provide you with a custom-made nightguard. It is a small mouthpiece that you would wear to bed every night, and it will provide a protective barrier between your teeth so you can't damage them from grinding.