About Our Richmond, BC Implant Dentistry Office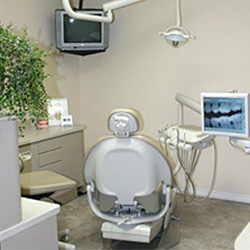 At West Coast Implants, we strive to help people get their smile back. We provide implant dentistry, cosmetic dentistry, and sedation dentistry procedures. This means Dr. Ben Partovi and our team can rebuild your smile, make it look stunning, and ensure your comfort during the entire process. The treatment plan we form is to help meet your personal individual smile goals, safety, aesthetics, and function, and the end result is a set of teeth that a person will be confident to use and show off day to day.
We understand how important your teeth are to you and how much of a burden missing or broken teeth can truly be, which is why we've dedicated our practice to giving people the most effective tooth replacement solution today: dental implants. When you come to see us, you won't only get to benefit from having a team of specially trained dental professionals, you'll also get to experience a level of personalized care that will simply amaze you. We don't just treat smiles here—we treat entire people, and that's definitely something to smile about! So contact us today for an appointment so we can help you achieve the smile and comfort you are looking for.