Make Your Smile Shine with Cosmetic Dentistry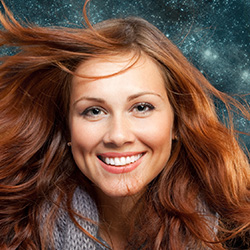 At West Coast Implants we know your smile shouldn't just feel great, it should look great as well! A beautiful smile can be the bedrock of a person's self-confidence and give them that boost of energy they seek in both professional and personal life. At West Coast Implants, we have a variety of cosmetic treatments that can give you the smile of your dreams in just a few visits. If you're ready to love your smile in the mirror every day, just contact our office for a consultation.
Porcelain Veneers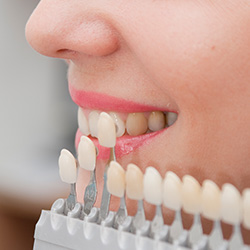 Porcelain veneers are one of the most comprehensive cosmetic treatments available today. In just 2-3 easy visits, they can give you a complete smile makeover that will make you glow both inside and out. With just a single procedure, Dr. Partovi can:
Instantly whiten your teeth
Fix broken or chipped teeth
Close noticeable gaps
Instantly make teeth appear straighter
Porcelain veneers are actually thin shells of porcelain that are bonded to the front of the teeth in order to improve their appearance in every way possible. When you come in to get porcelain veneers, the process will start with you describing your perfect smile to Dr. Partovi. Once he determines that porcelain veneers are the best treatment option for you, he'll start the treatment by removing a tiny portion of your own enamel to create room for the veneers. He'll then take an impression and send it to a dental lab to make your veneers. He'll give you a temporary set during this time so you can "try out" your new smile. Once they are ready, you'll return to the office to have your veneers placed, and just like that, your new smile will be ready for the world! With the proper maintenance (brushing, flossing, and routine checkups), porcelain veneers can last up to 20 years.
Smile Makeovers with Porcelain Crowns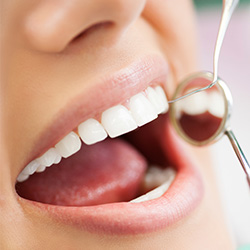 When the front teeth are more broken down or misaligned, crowns are a better solution than porcelain veneers. Because crowns cover the whole tooth they are better indicated for cosmetic work where the teeth have had a number of previous fillings or old crowns with metal showing. The new all porcelain crowns are not only stronger but more natural looking. Front crowns can help achieve that beautiful new smile you will confident to show off.
Direct Bonding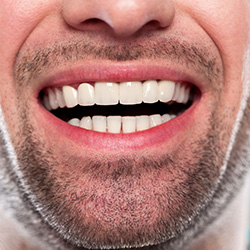 Even the smallest imperfection on your teeth like a minor chip or crack can completely throw off the appearance of your smile. To fix little problems and get big results, we use direct bonding. For this procedure, Dr. Partovi will apply a putty-like composite resin to your tooth and sculpt it into the perfect shape, size, and color. After a few minutes under a curing light, the resin will harden and your new smile will be ready! Direct bonding is one of the quickest, easiest, and most cost-effective treatments available today.
In-Practice Whitening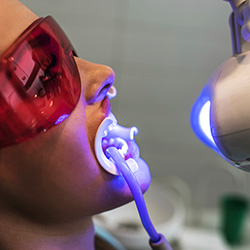 Factors such as diet, tobacco use, aging, and even genetics can leave your teeth looking dull, yellow, and stained. Unfortunately, for deep stains, whitening toothpaste can do very little to help. In order to make your smile truly shine again, professional teeth-whitening is the only solution.
Options?
Fortunately, we offer a treatment that only takes one hour and will make your smile look up to 8 shades brighter. We simply apply a bit of whitening gel to your teeth and give it time to break up years of ground-in stains. You'll be amazed at the difference we can make with just one treatment!
At-Home Whitening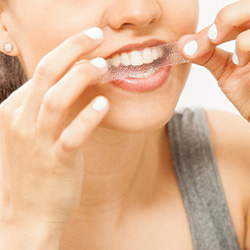 There are many whitening products on store shelves today, but most of them provide very underwhelming results, and in the worst cases, they can even damage your teeth. In order to help you safely and completely whiten your smile at home, we can provide you with a customized take-home kit. With just one short visit, we can send you home with a series of customized mouth trays and a powerful bleaching gel. Simply use the kit as directed for 2 weeks to get the full results (though we bet you'll notice a difference after just one treatment).
However, Teeth whitening has limitations. If you have deeply stained teeth or a number of older stained fillings, whitening will not change the colour of your teeth. In many of these cases, porcelain veneers or crowns will be needed to revitalize your smile shape and colour.
Gum Recontouring/Crown Lengthening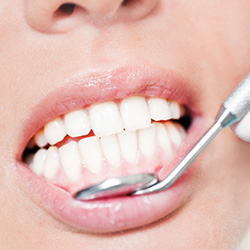 Do your teeth look short and stubby? Would you say that you have a "gummy" smile? If so, Dr. Partovi can give you a perfectly proportioned smile in just one visit using gum recontouring/crown lengthening. He'll painlessly remove excess gum tissue in order to expose more of your natural teeth and give you that impeccably balanced look. Often, this procedure is used to help a patient get a set of porcelain veneers as well.